Book | Volunteer Tourism
In this project, we are asked to gather complete knowledge about one single event and make that accessible to the public in the form of an encyclopedia. I was once a volunteer in Cambodia and I chose Volunteer Tourism as my event. The goal of this project is to learn to manage several different layers of information.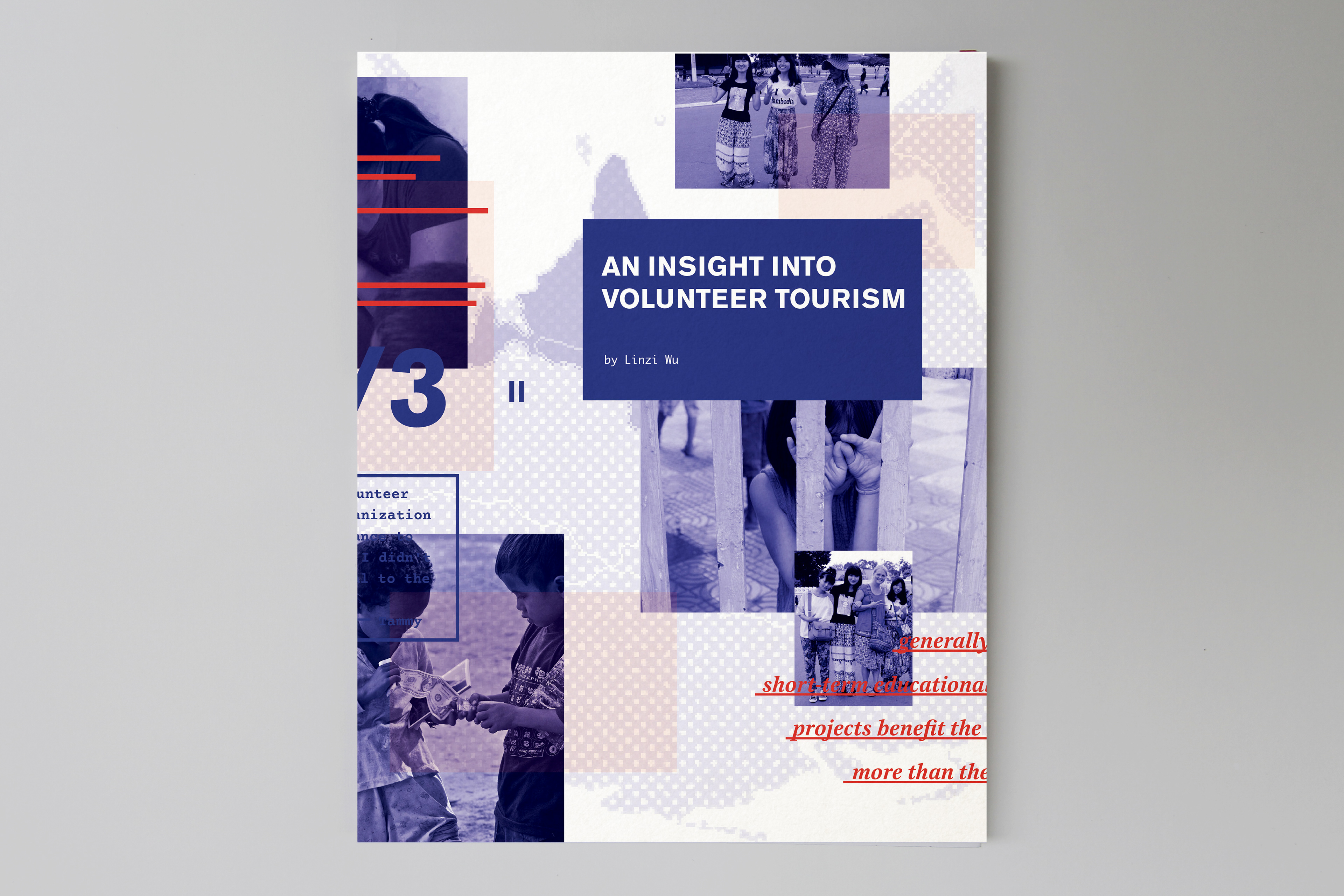 | ENCYCLOPEDIA OF AN EVENT |
An Insight Into Volunteer Tourism
______________________________________________________________________________________________
The idea is to gather complete knowledge about one single event and make that accessible to the pubilc in the form of an encyclopedia. Choose one event. The more specific the more you can closely examine the details. Observe it if possible, analyze it. Include and mention every detail that, in your opinion, makes it complete. Look at it from perspectives you haven't looked from beore, discover it in different ways. Work very specifically, to the point, accurately.
During July to September in 2012, I volunteered as an English teacher at Bamboo Hope School, Phnom Penh, Cambodia for six weeks. I went there through a student volunteer project by accident. It was an unforgettable experience. I gained solid friendships with other volunteers and enjoyed the local sceneries. However, in terms of the volunteer job, I didn't think the project was as beneficial to the local kids for the reason that we were untrained inexperienced college students and stayed only for a short period. Besides, I saw some dark sides in the volunteer tourism market in Cambodia.
The book is comprised of three parts: the general background of Volunteer Tourism; my experience in Cambodia; preparation before the volunteer trip. The cover is a poster which has all the important information overlaid each other. It will give you an insight into this increasingly popular market.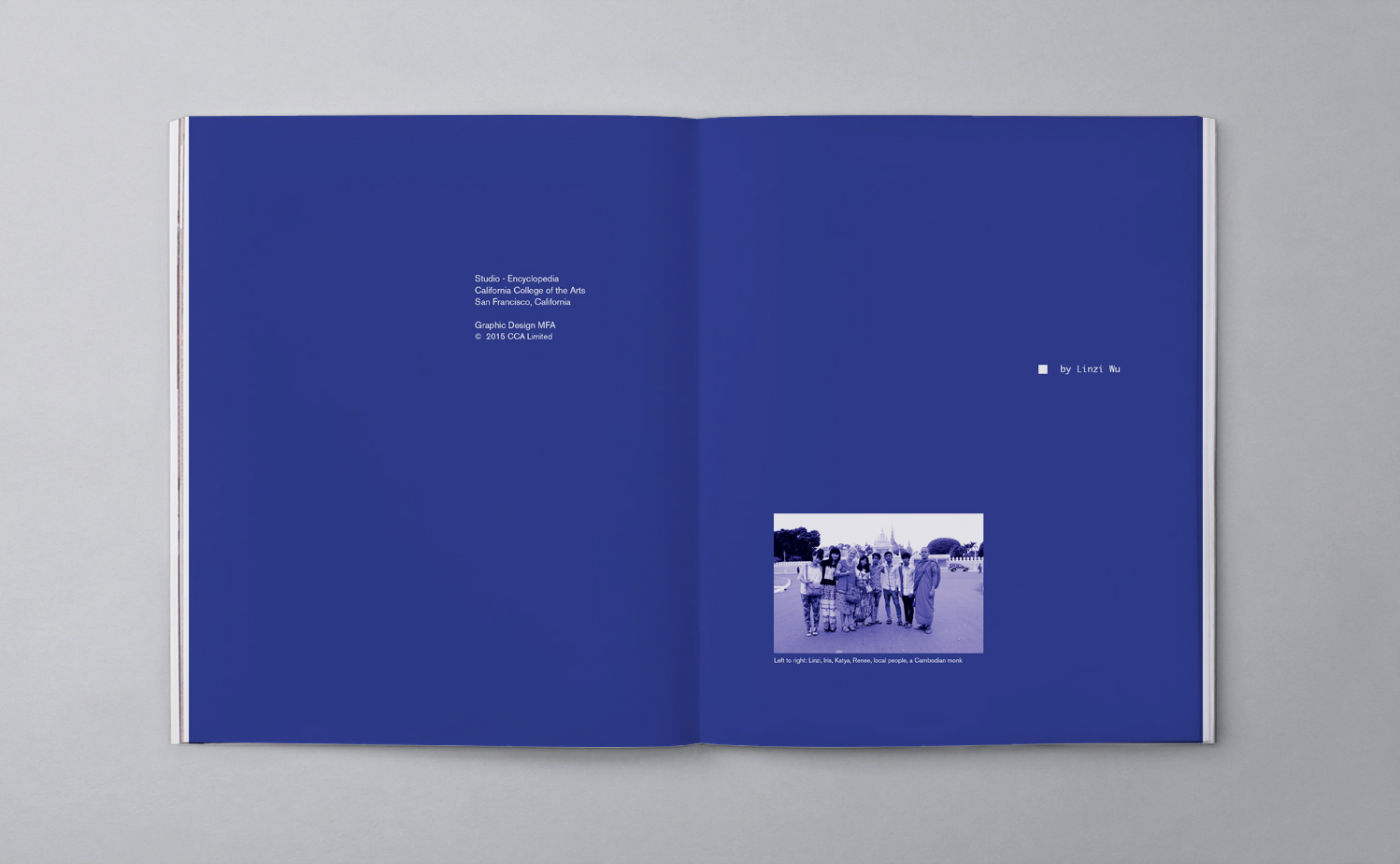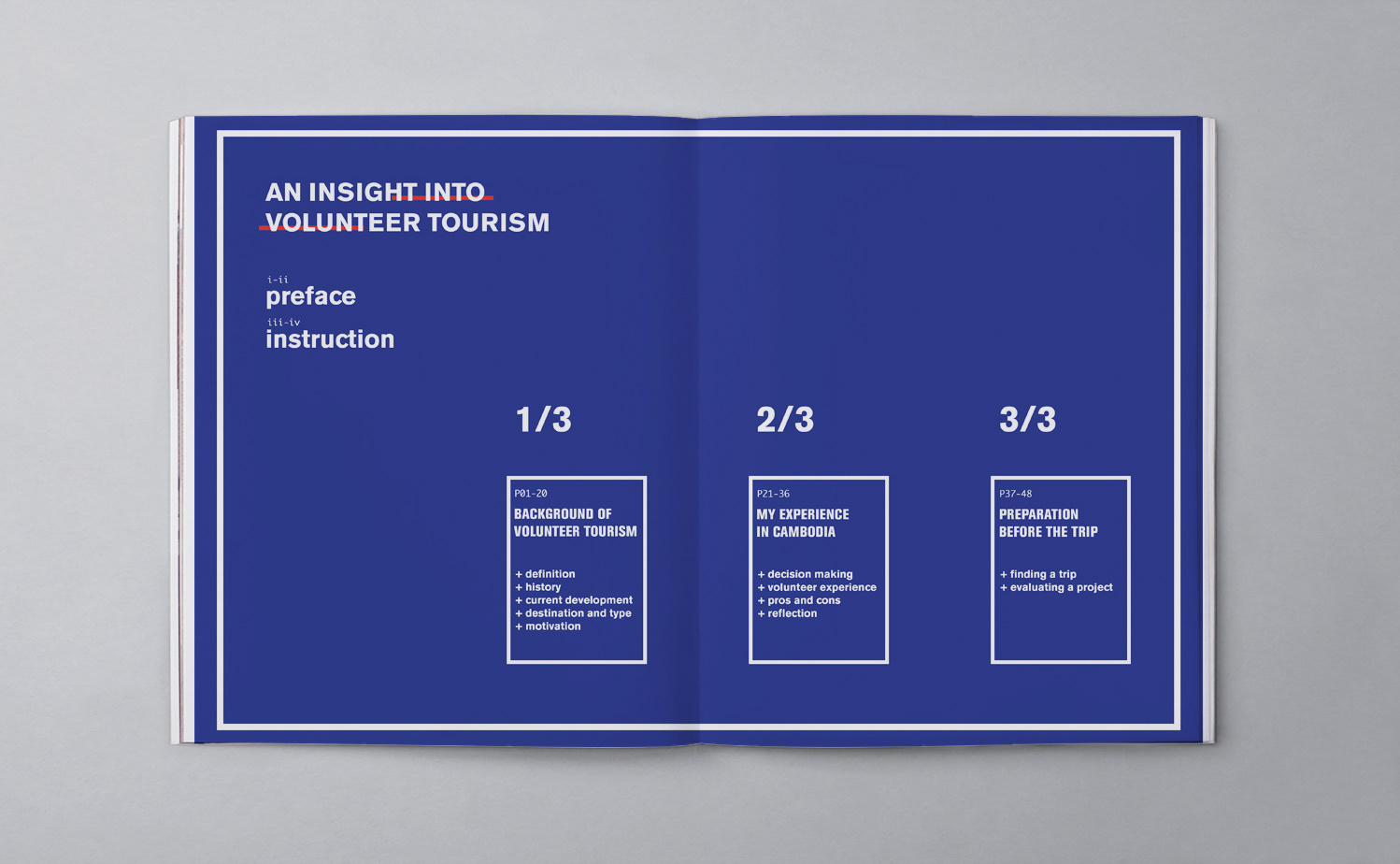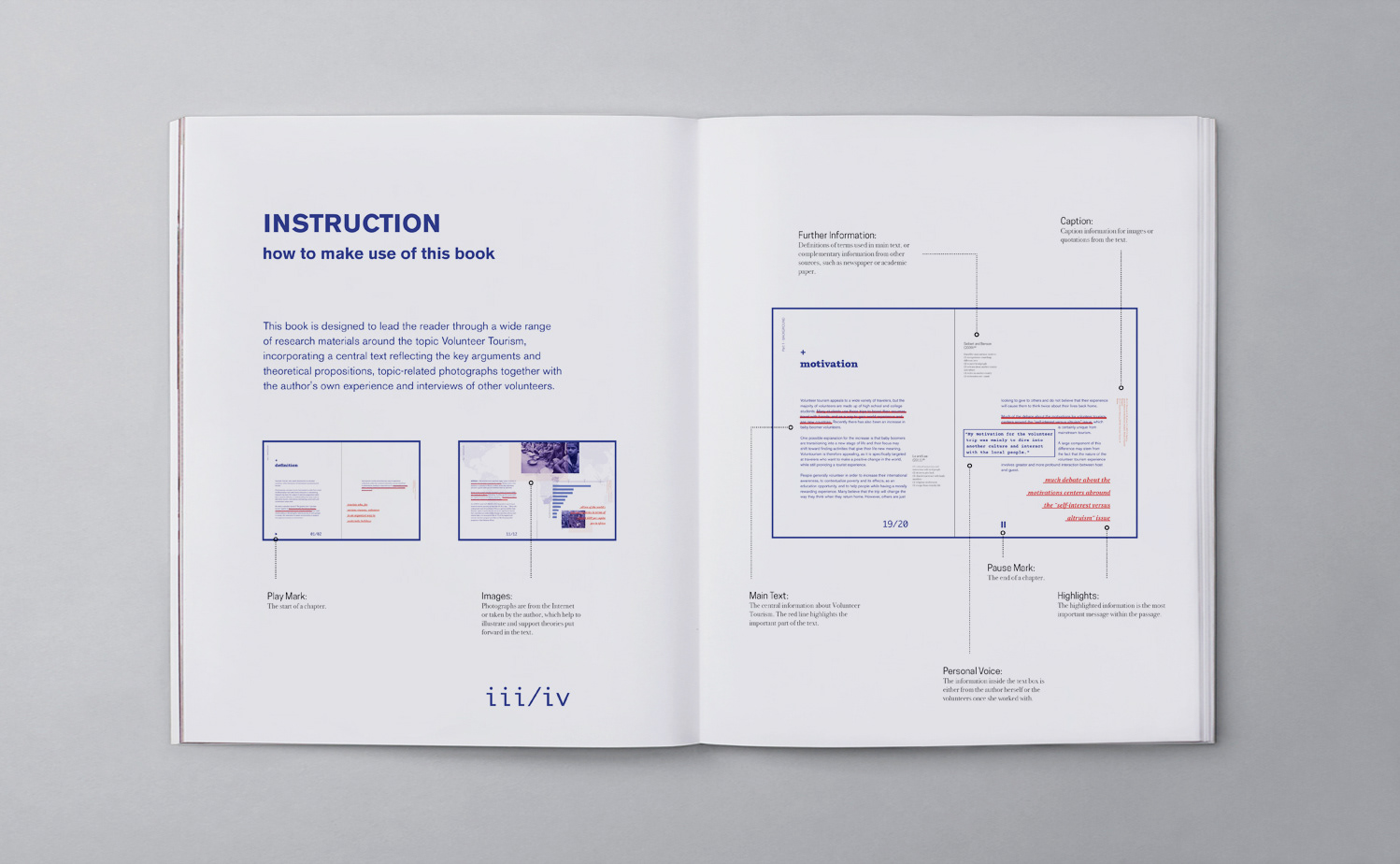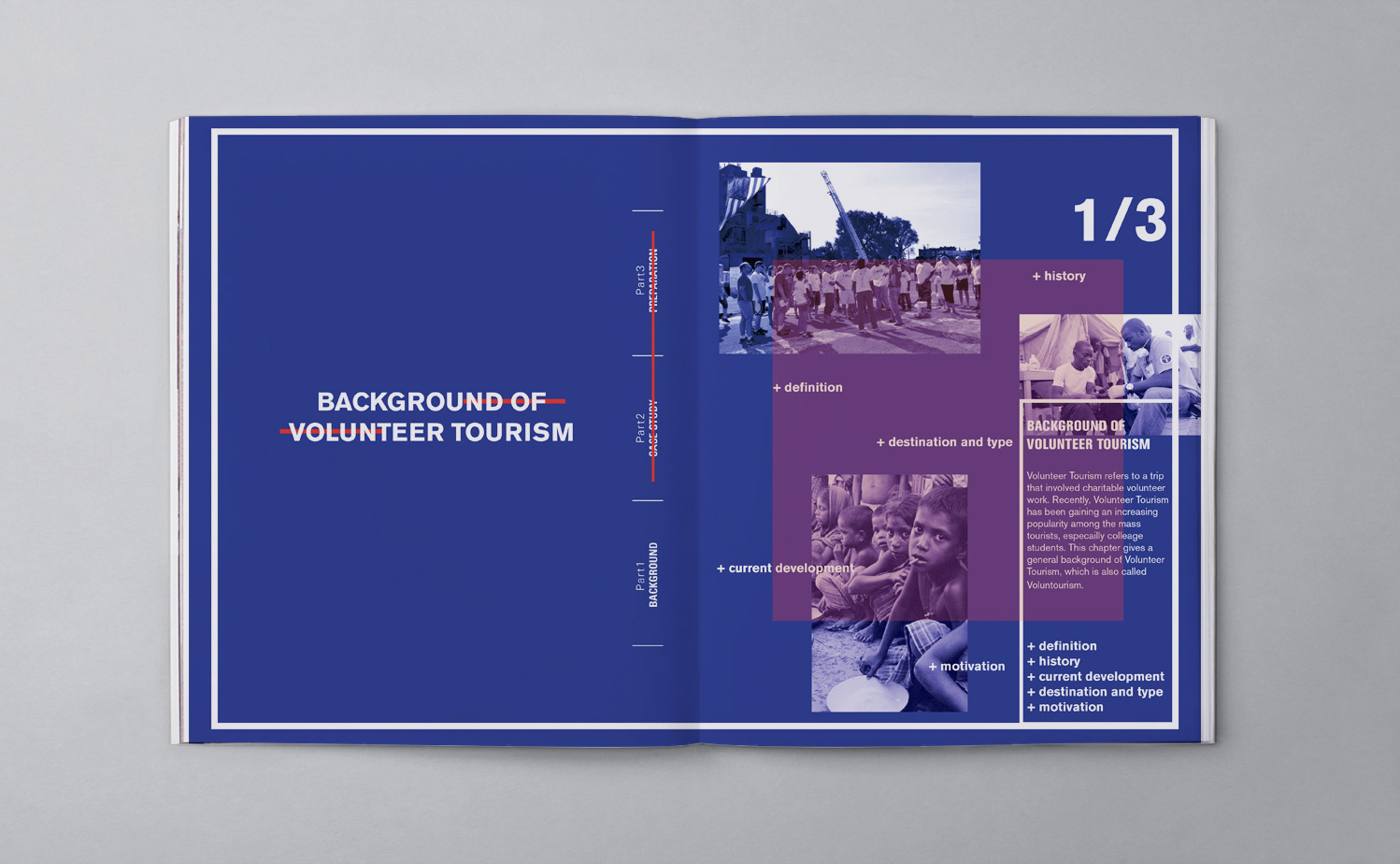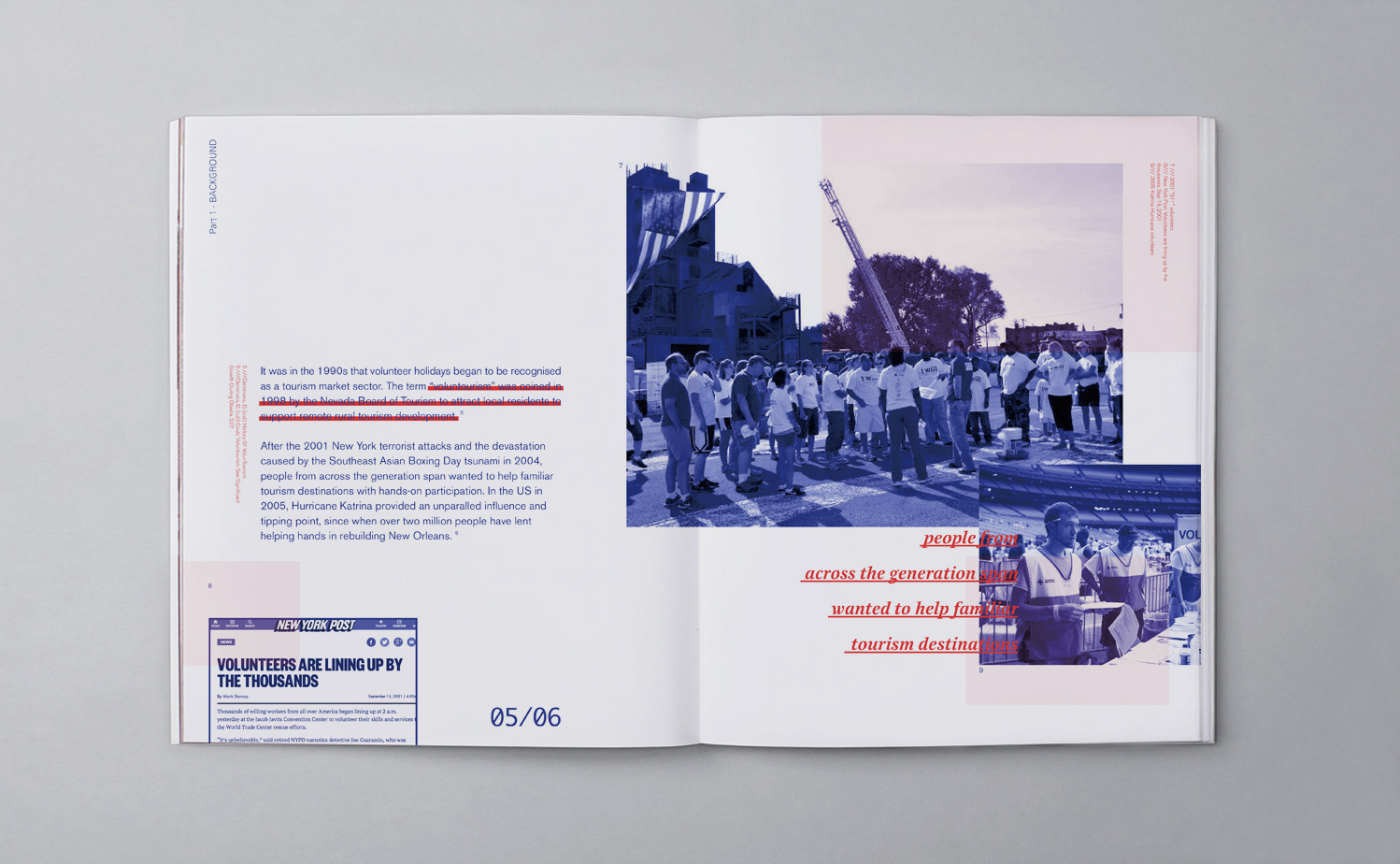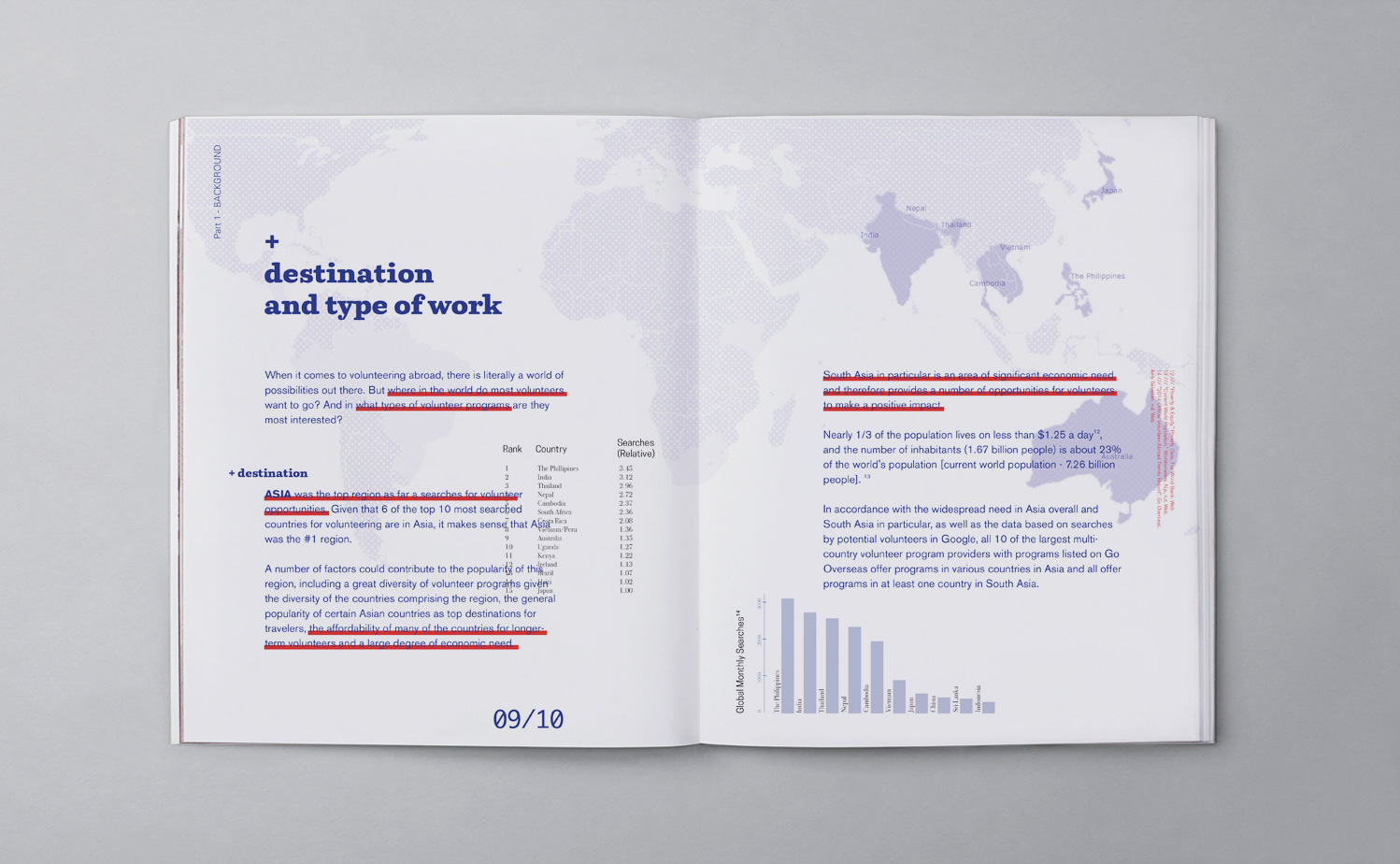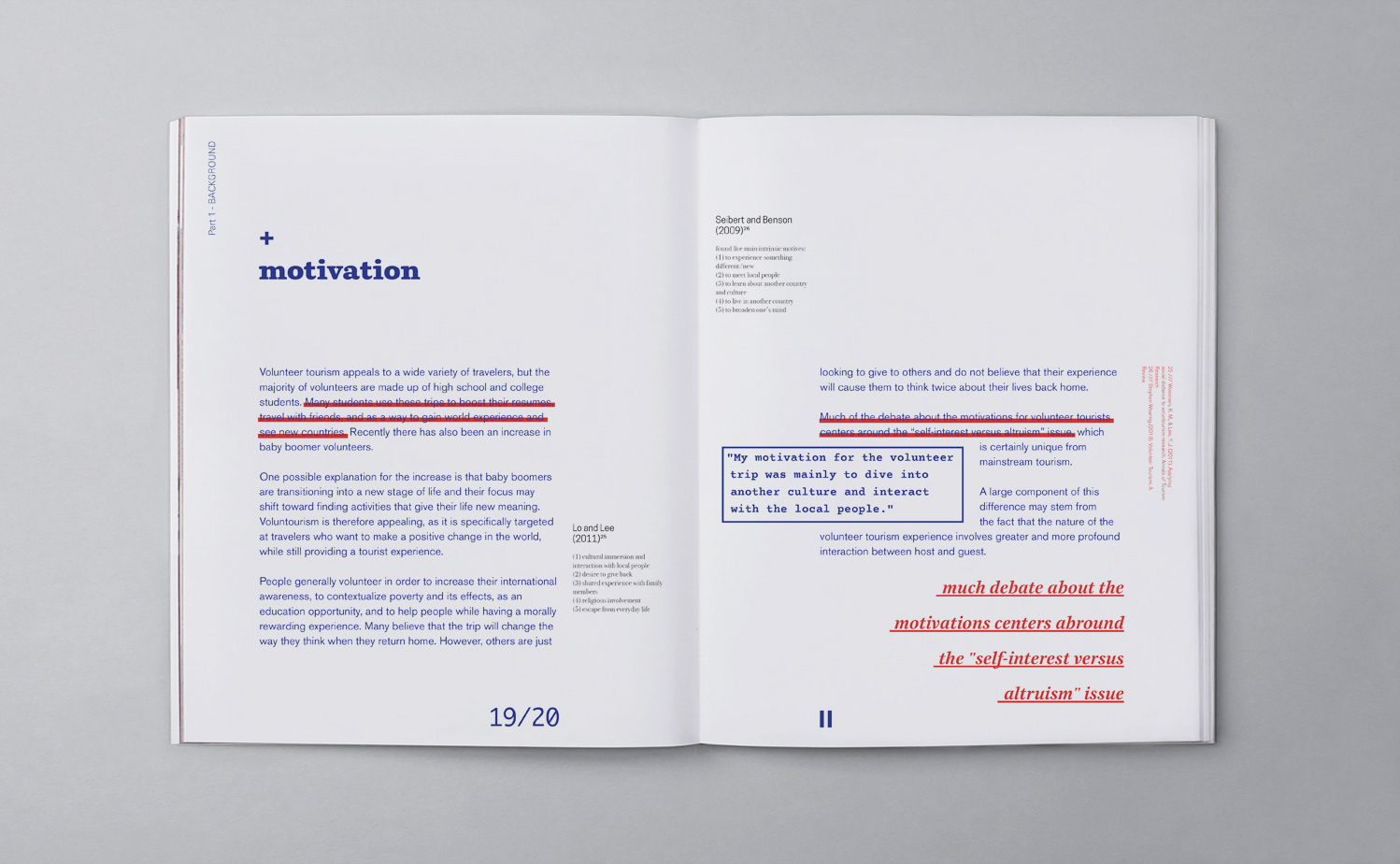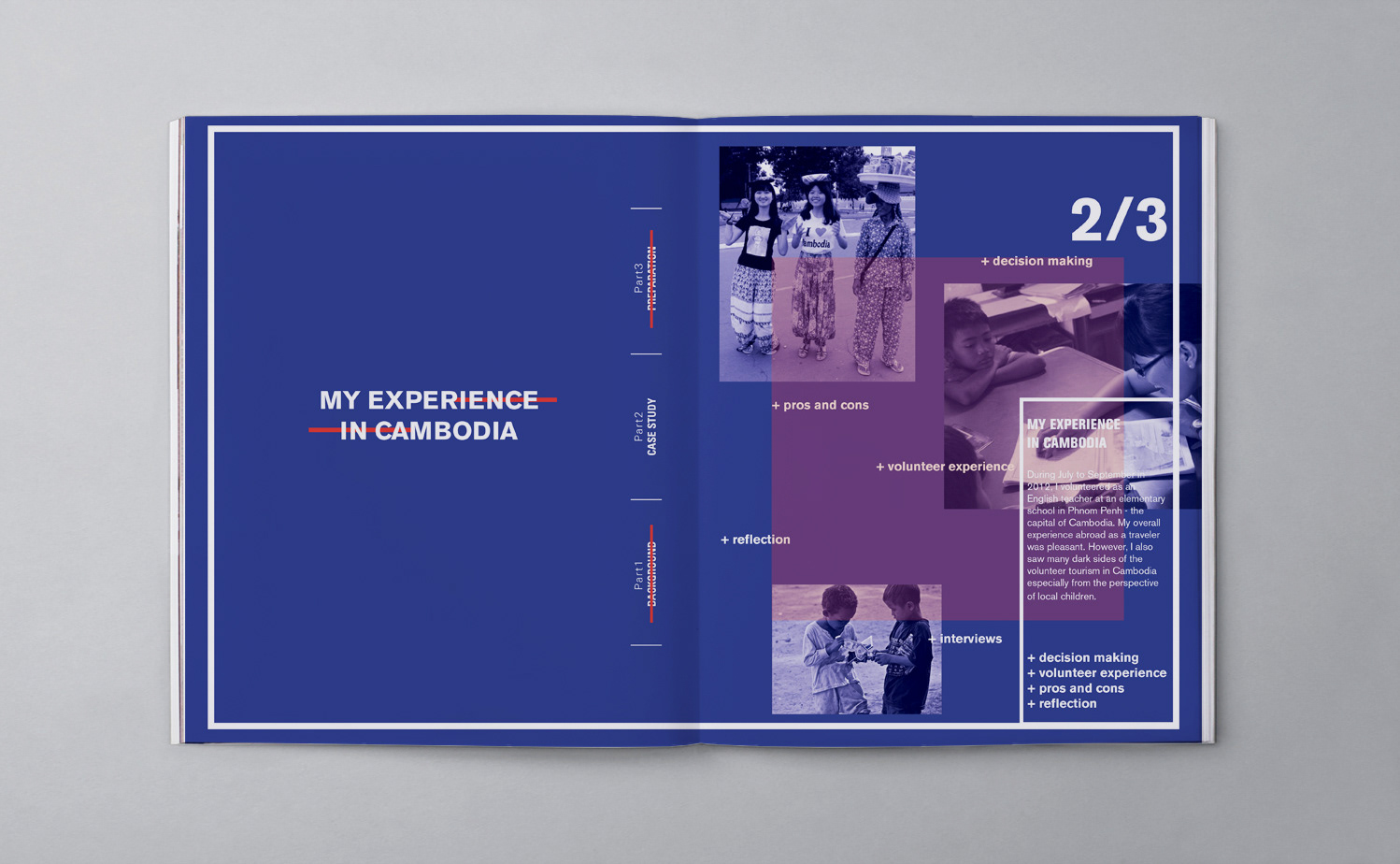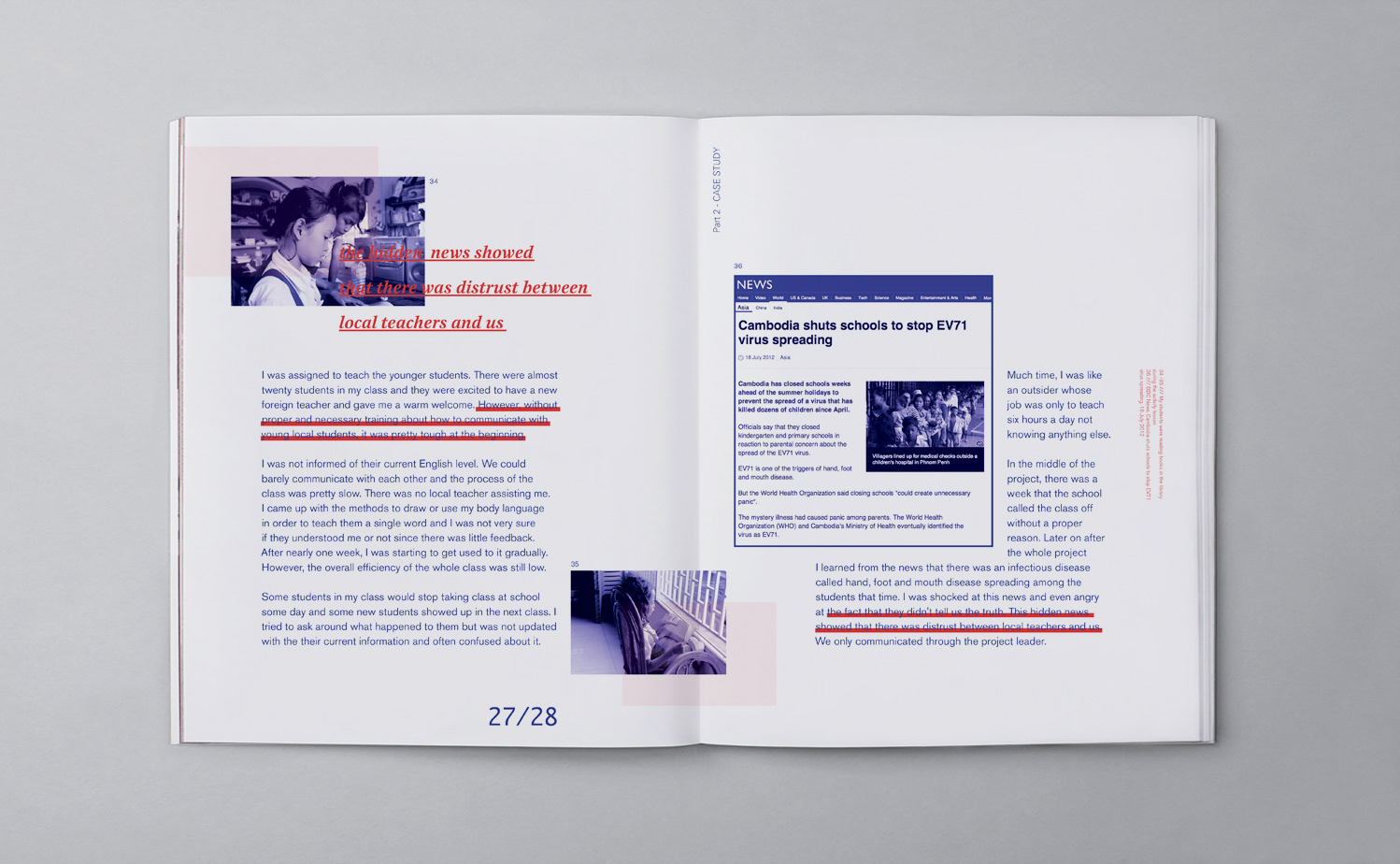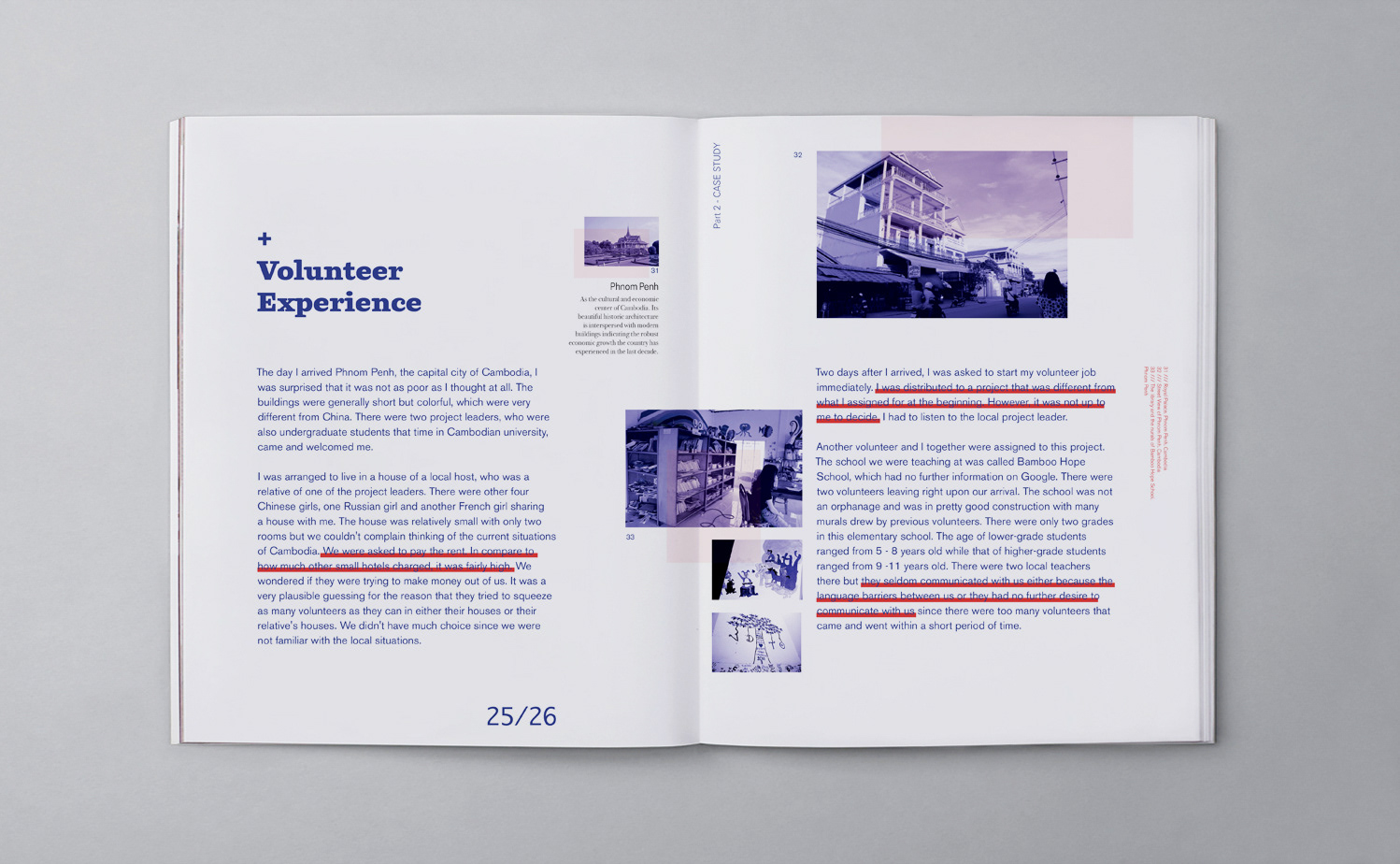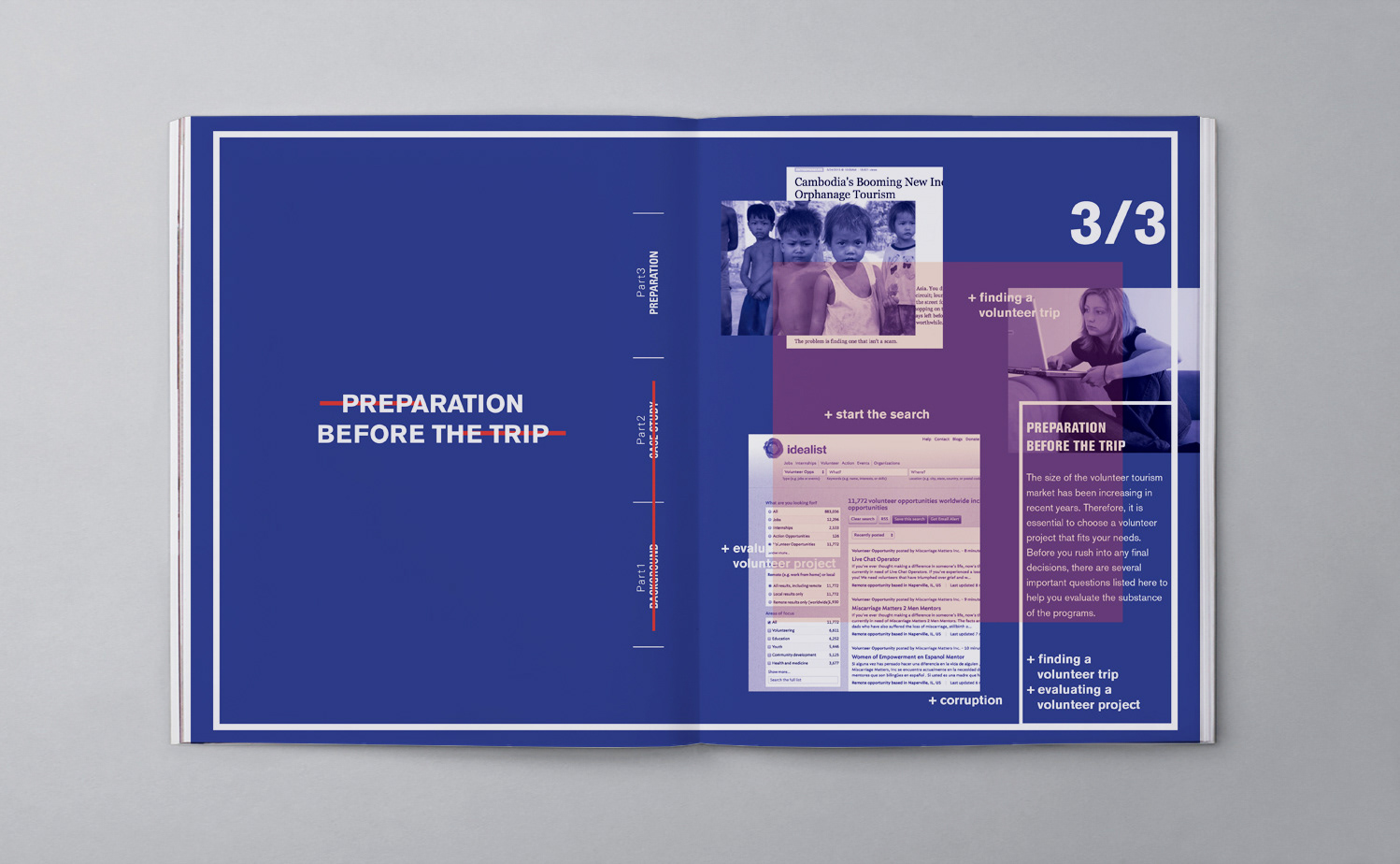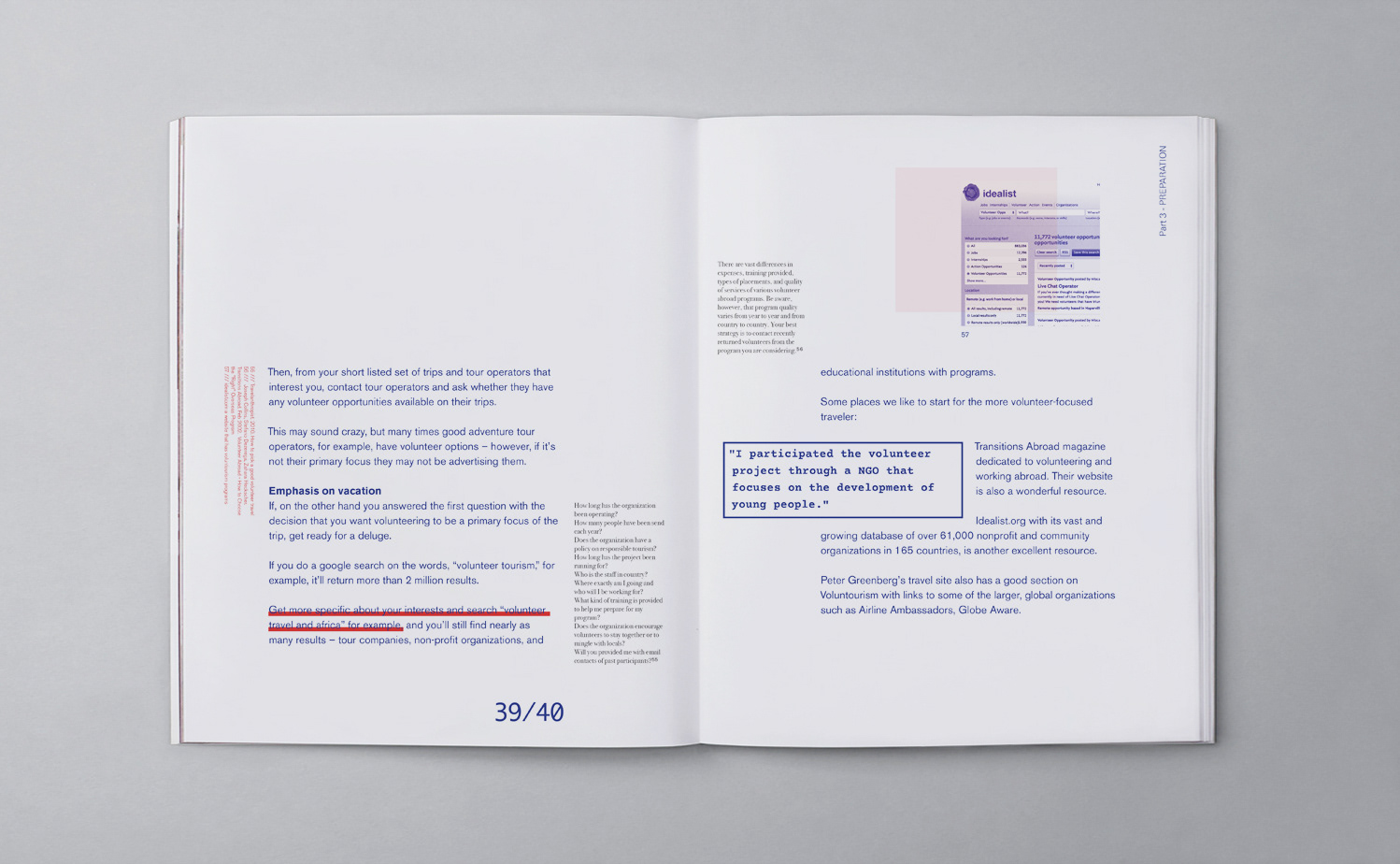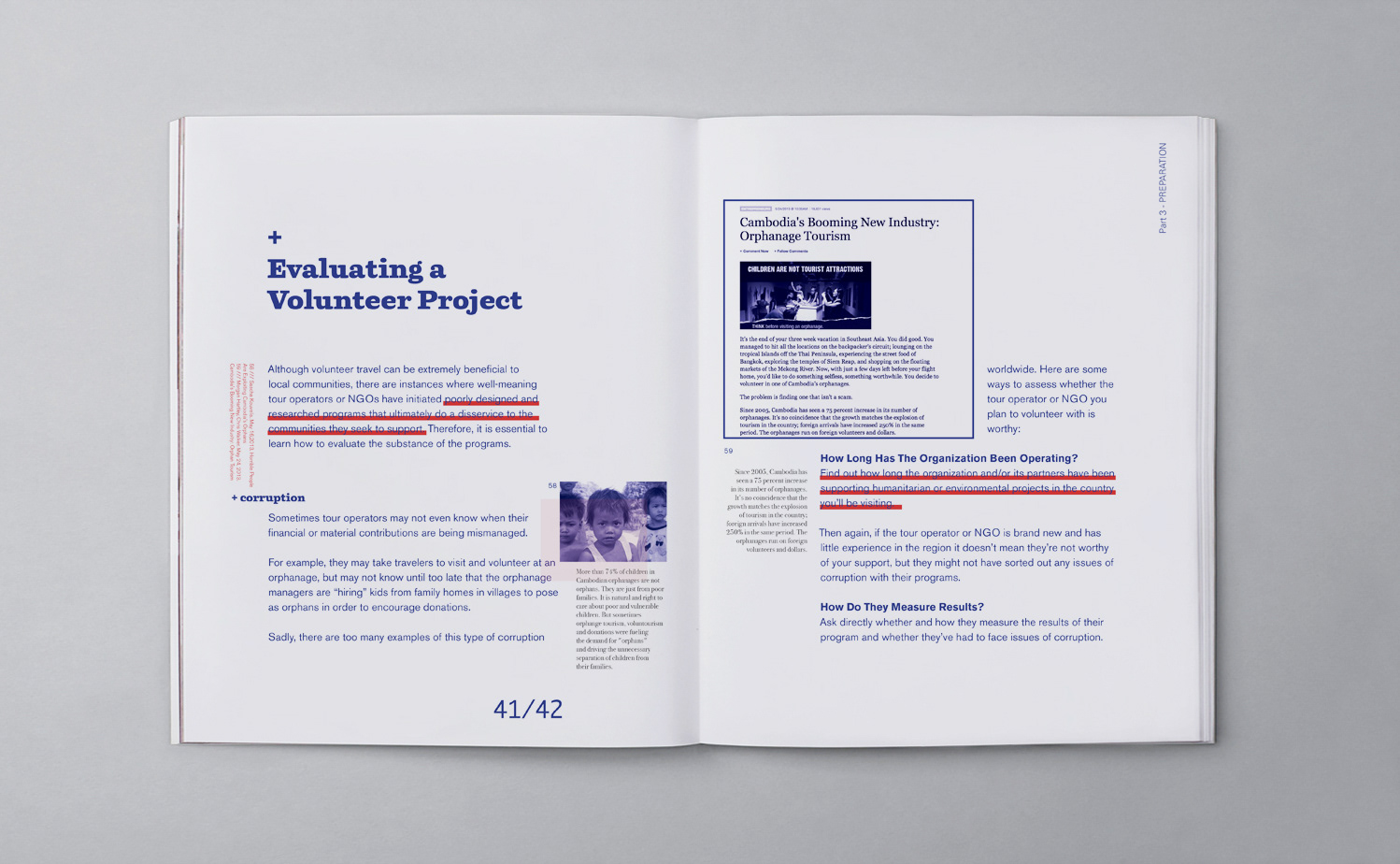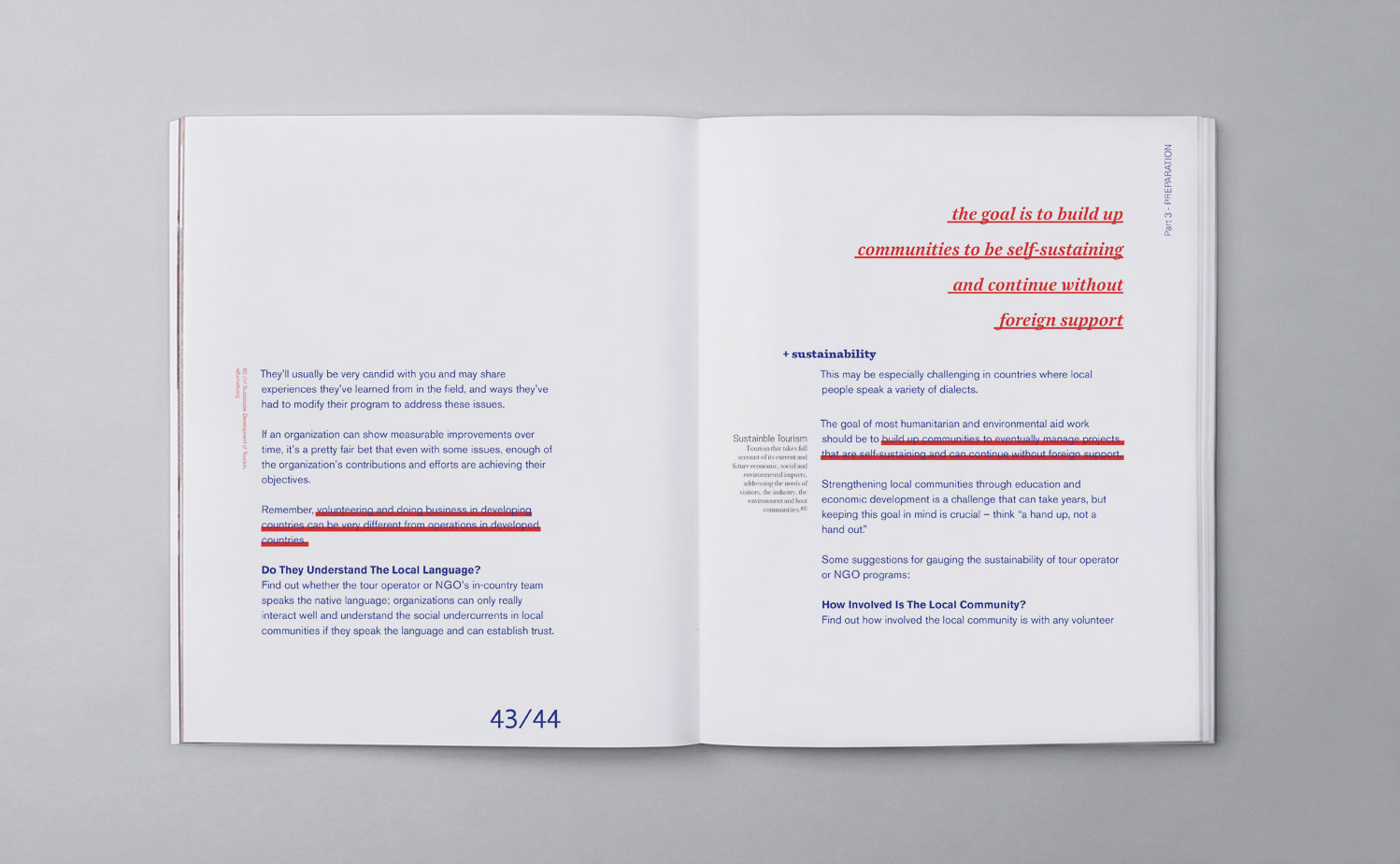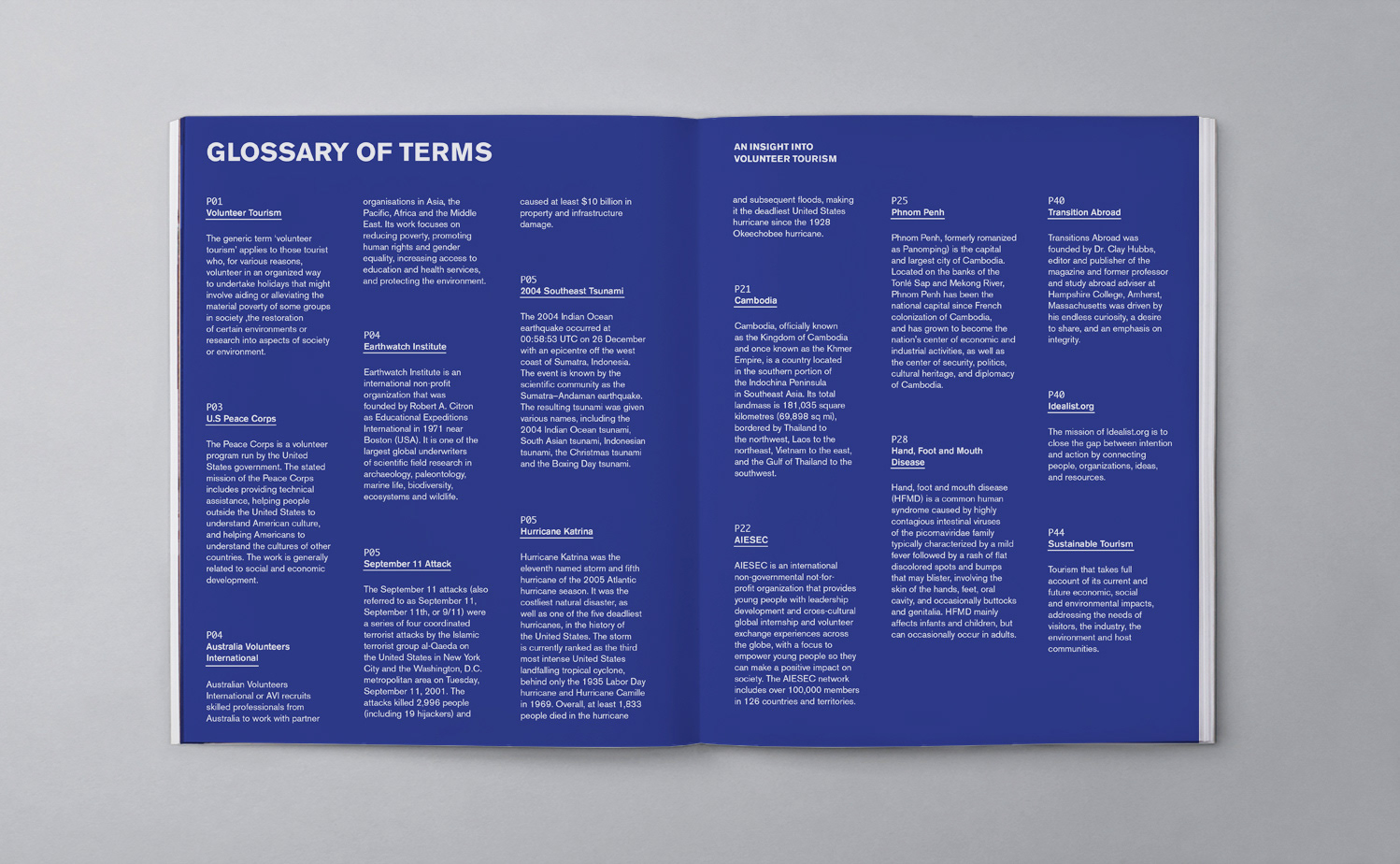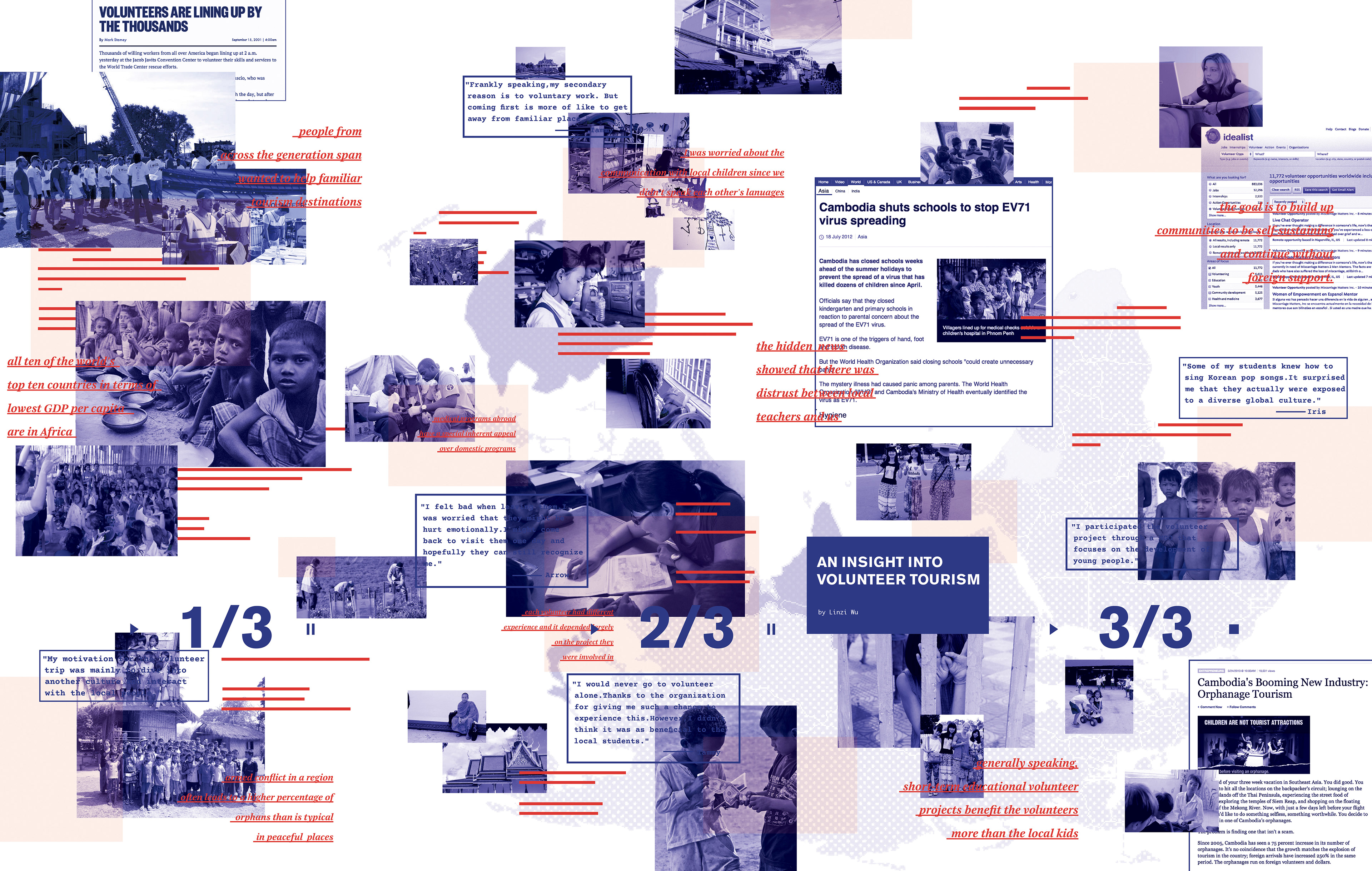 California College of the Arts
2015. Studio
7.75in*9.75in
Thanks :)