ColoRing - UI / UX / IoT
I began working on this project when one of my interviewees, who has colorblindness, told me that there is a stigma related to color blindness and intelligence level. Many people regarded color blindness as something that would no longer be a problem after the Enchroma glasses came out. But a pair of Enchroma glasses costs more than $300, which is expensive. What's more, it causes eye strain after wearing for several hours. Starting with haptic feedback, my vision is to reduce eye strain in the user and still empower them to be able to be able to discern the difference in color.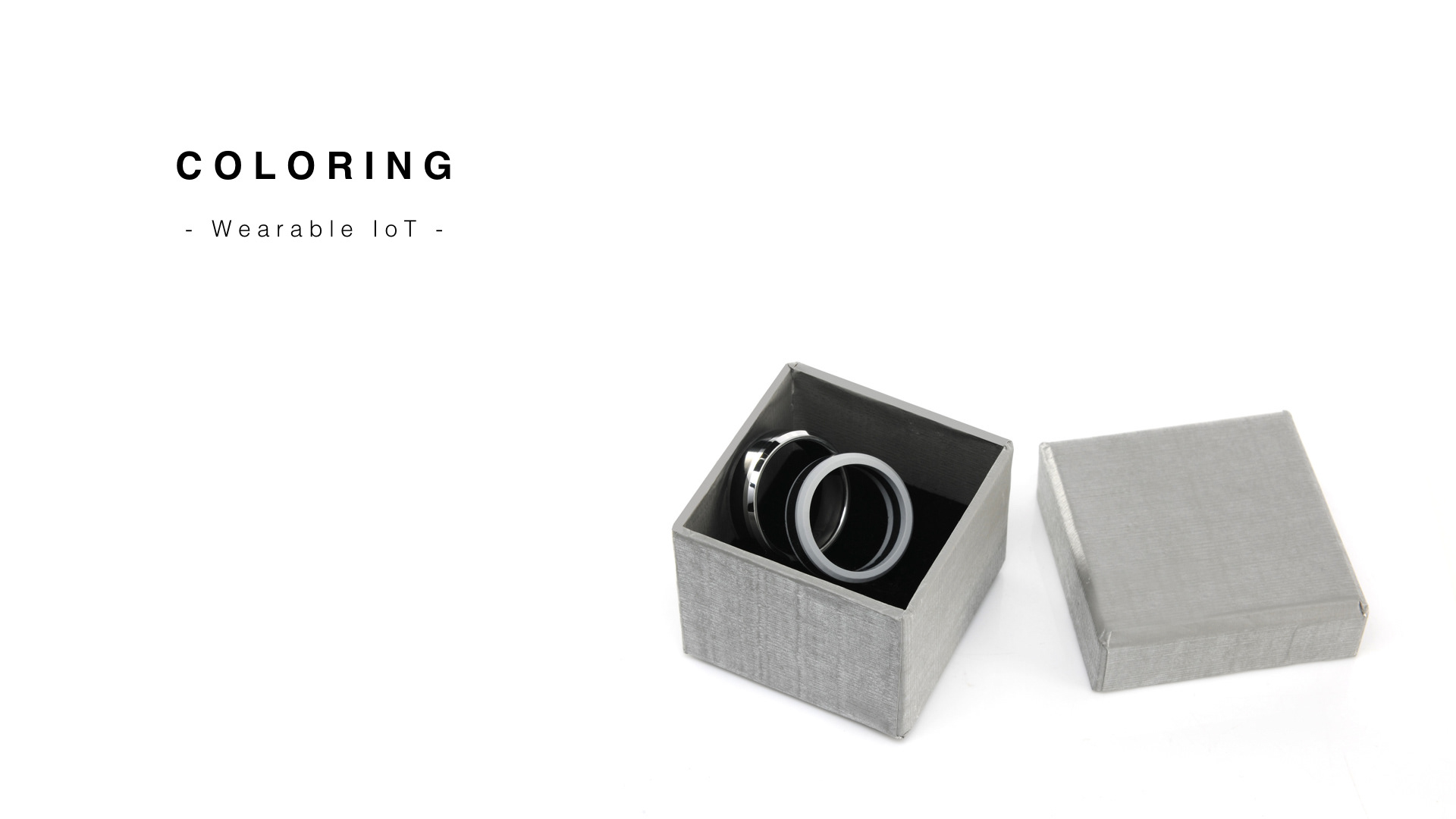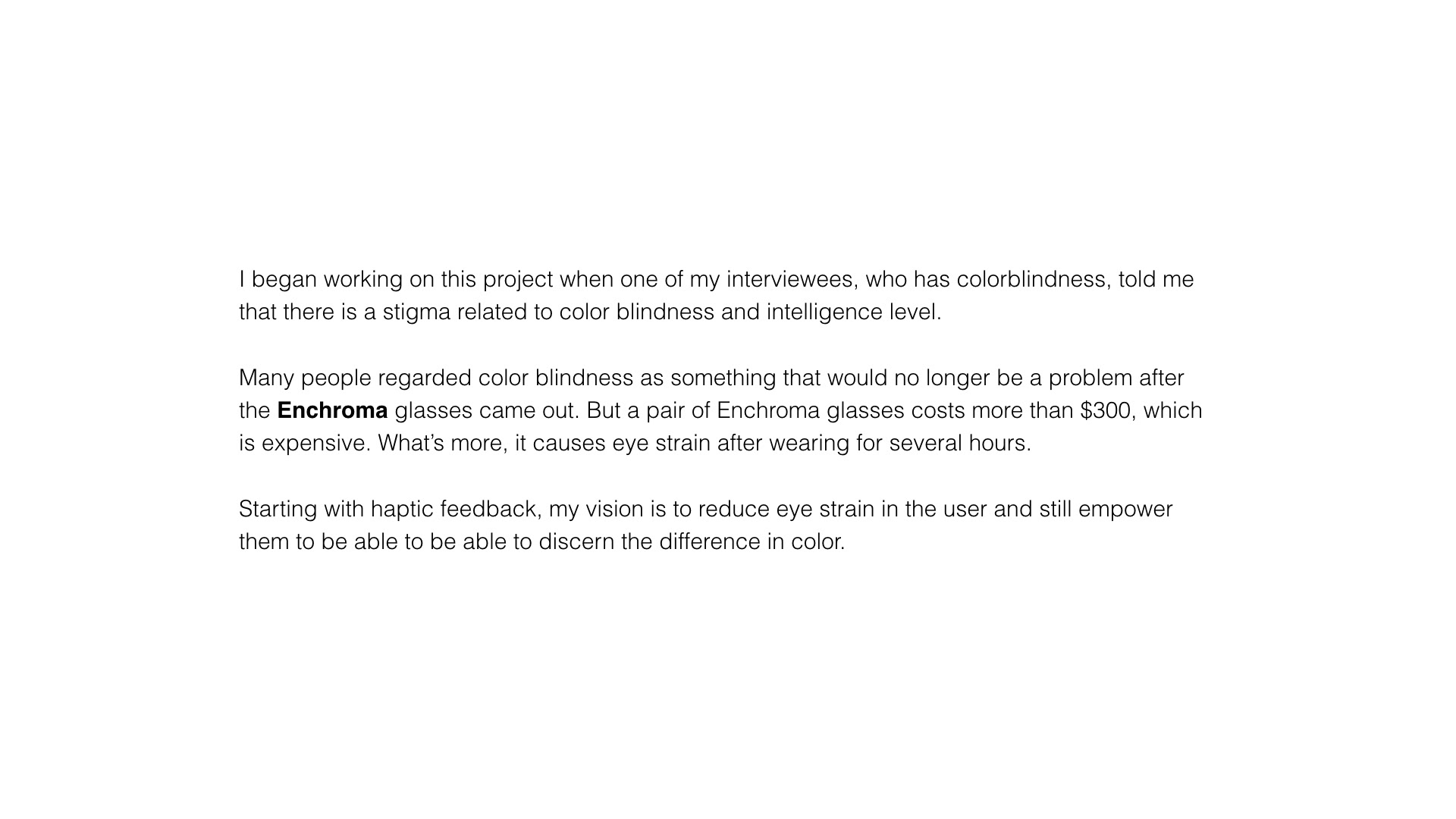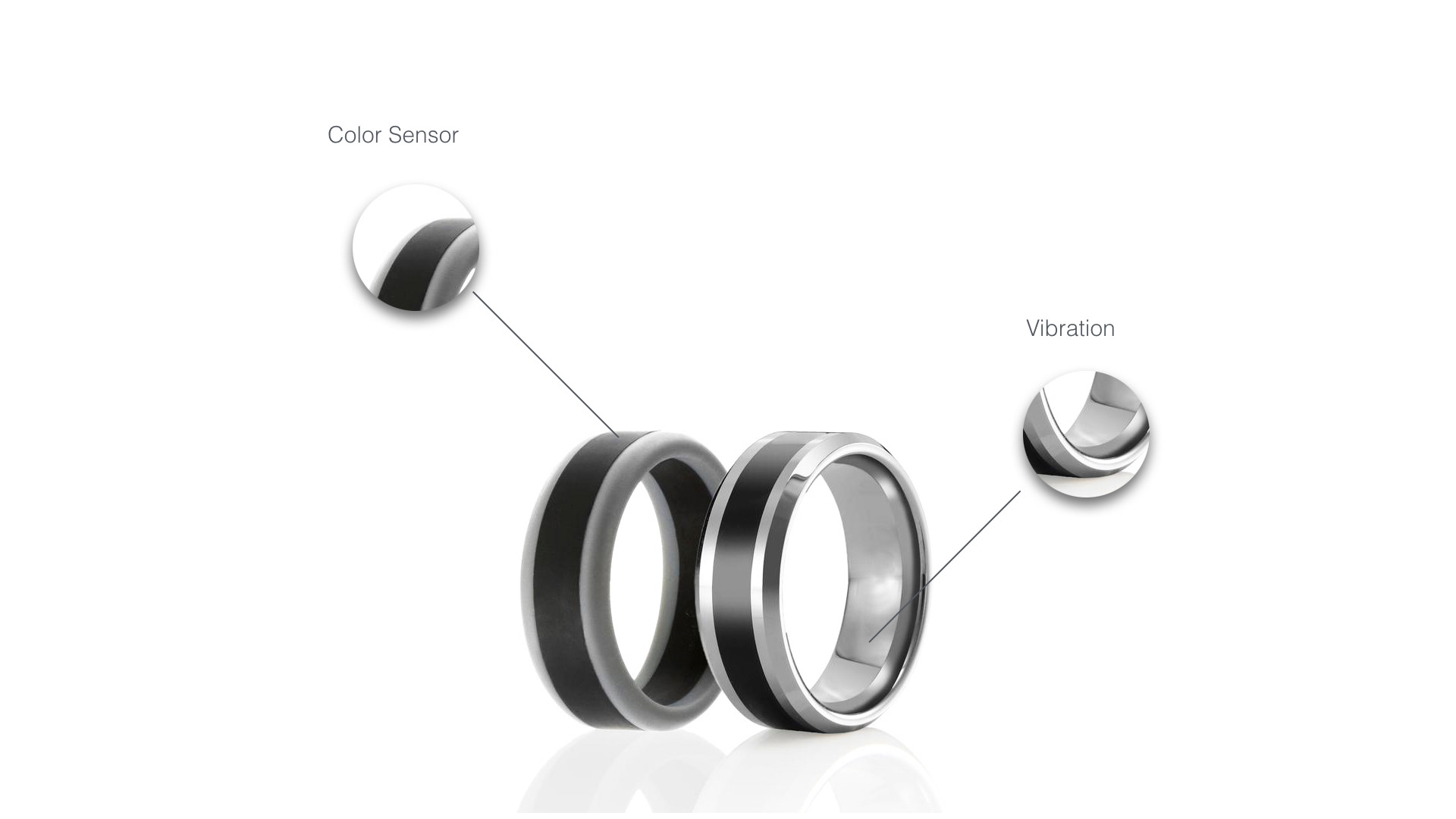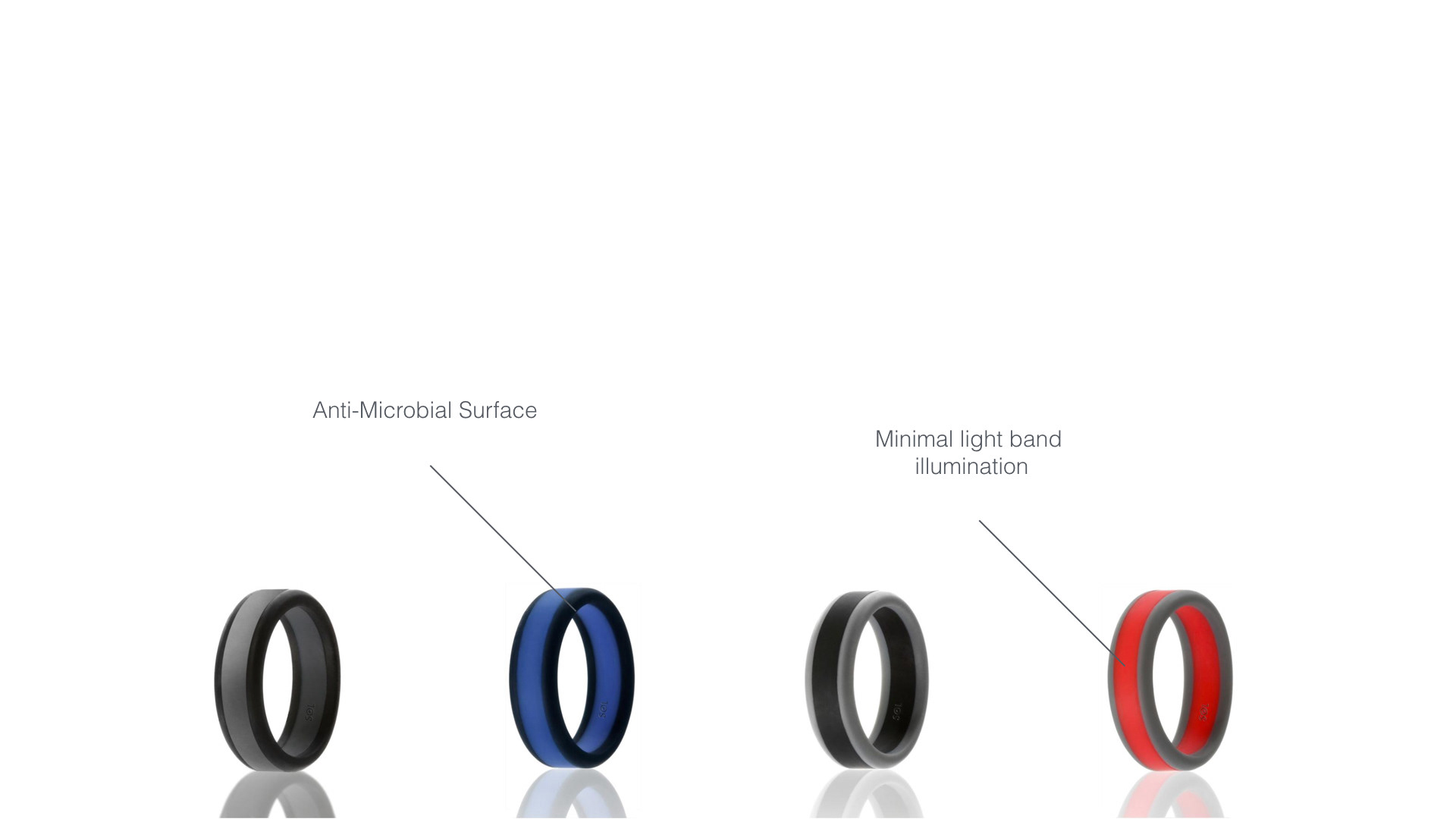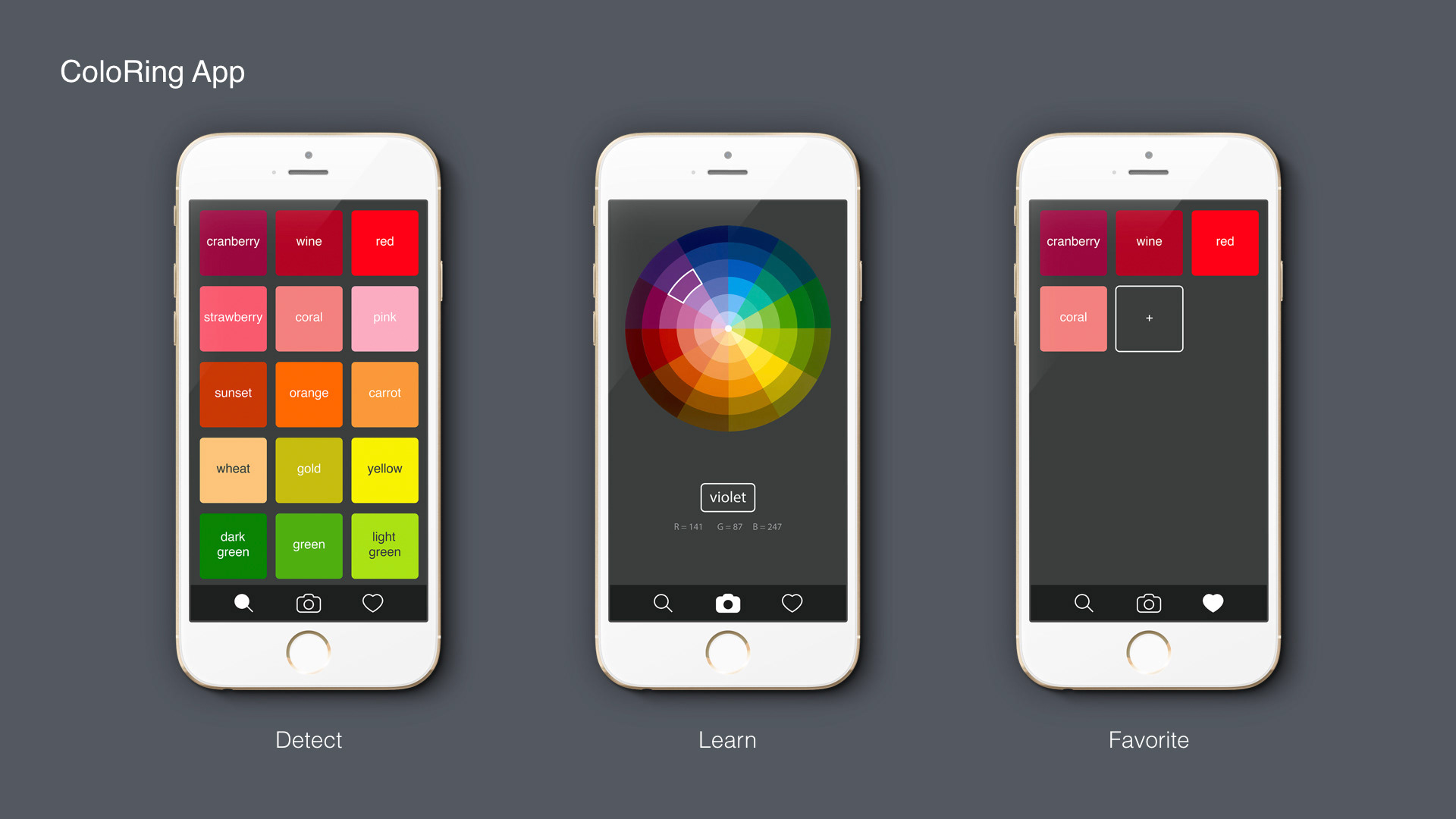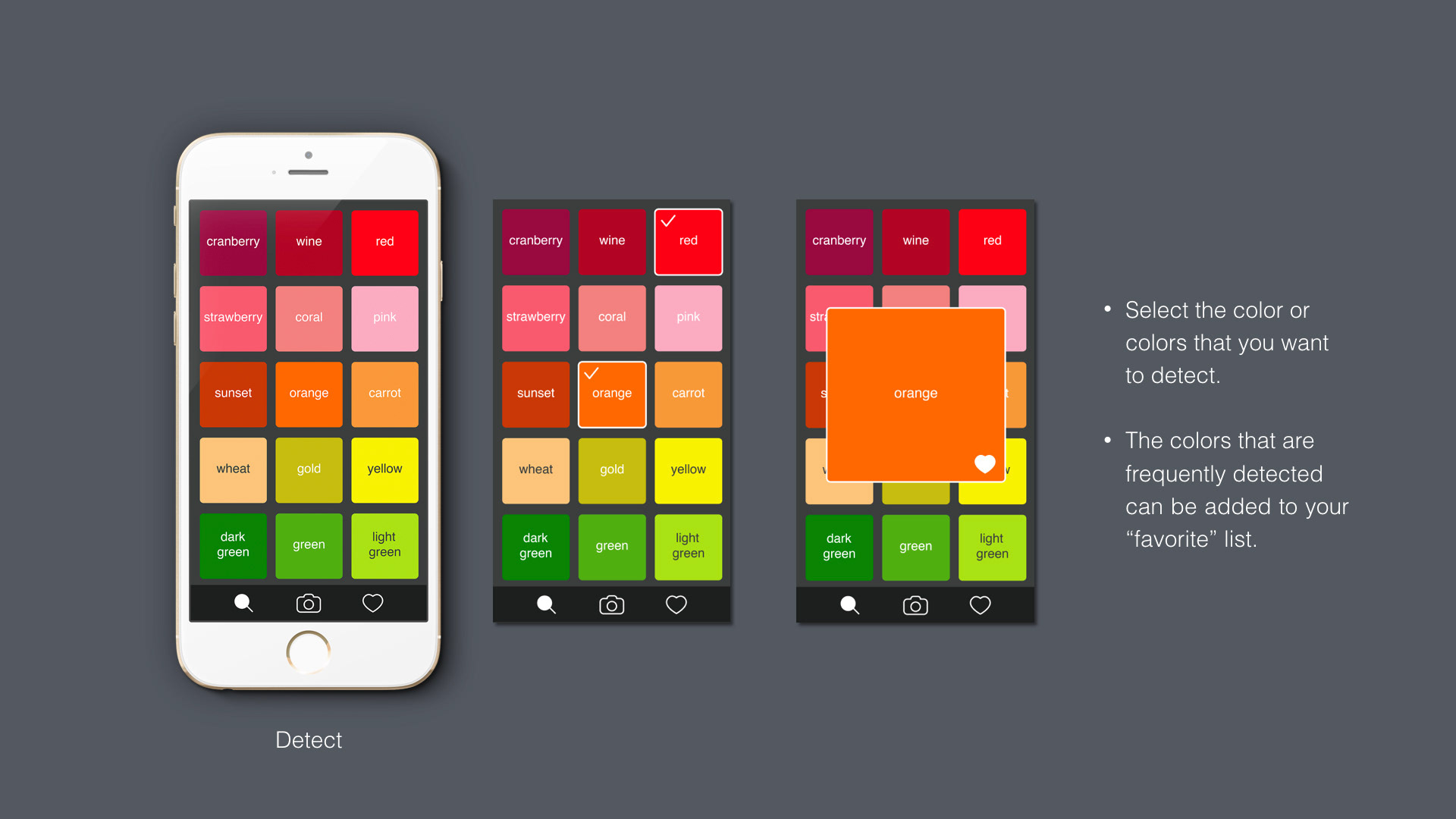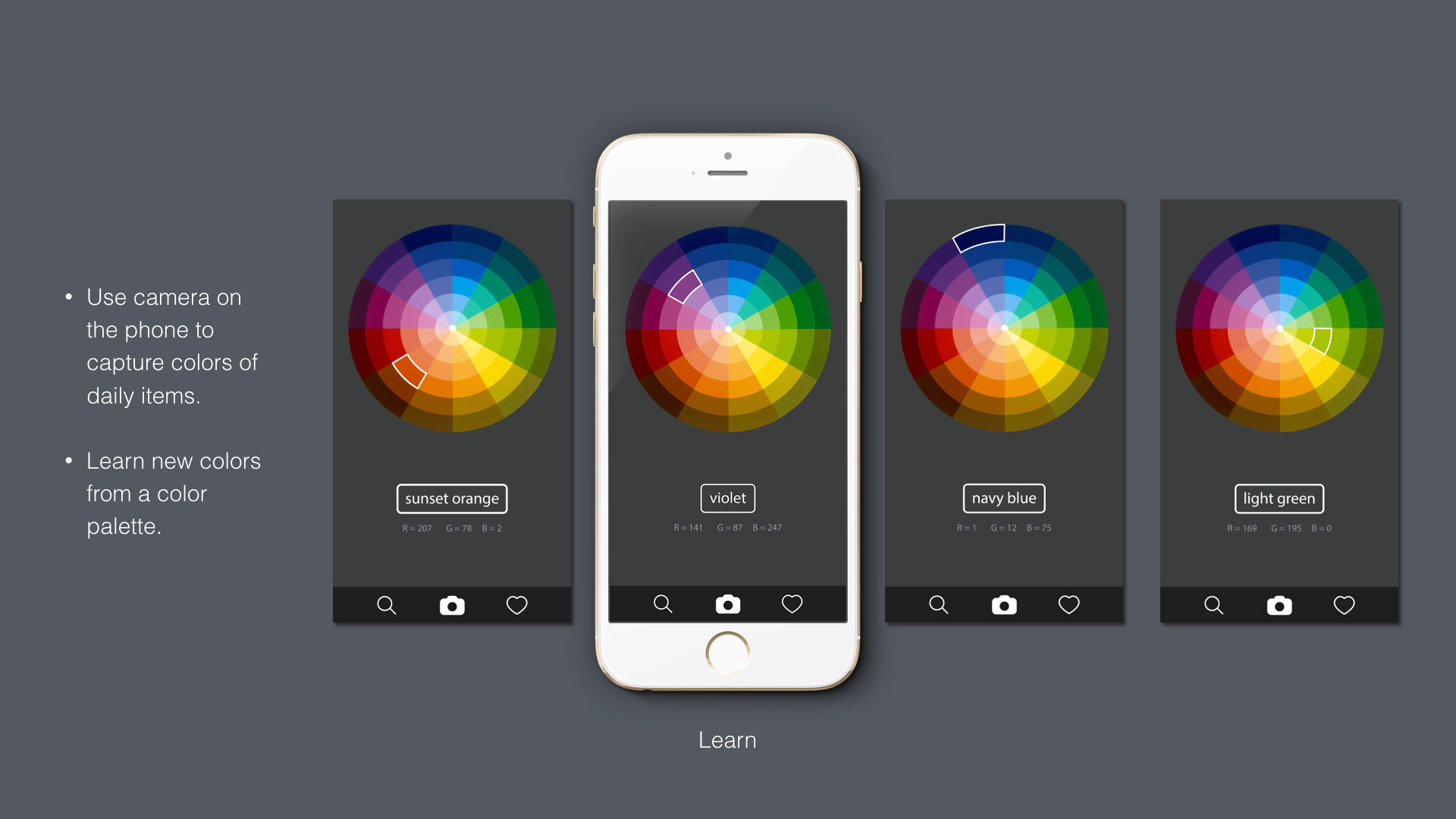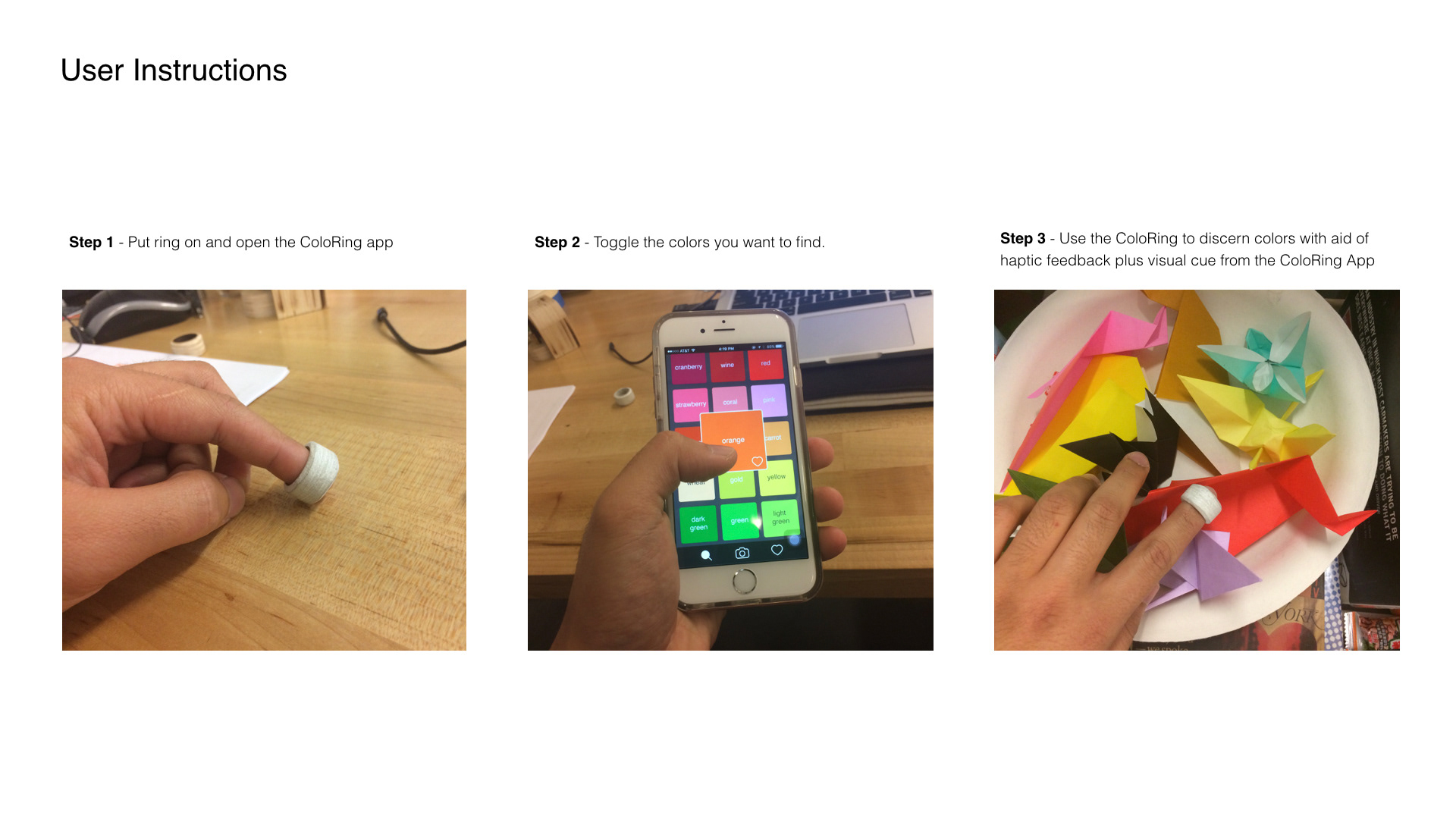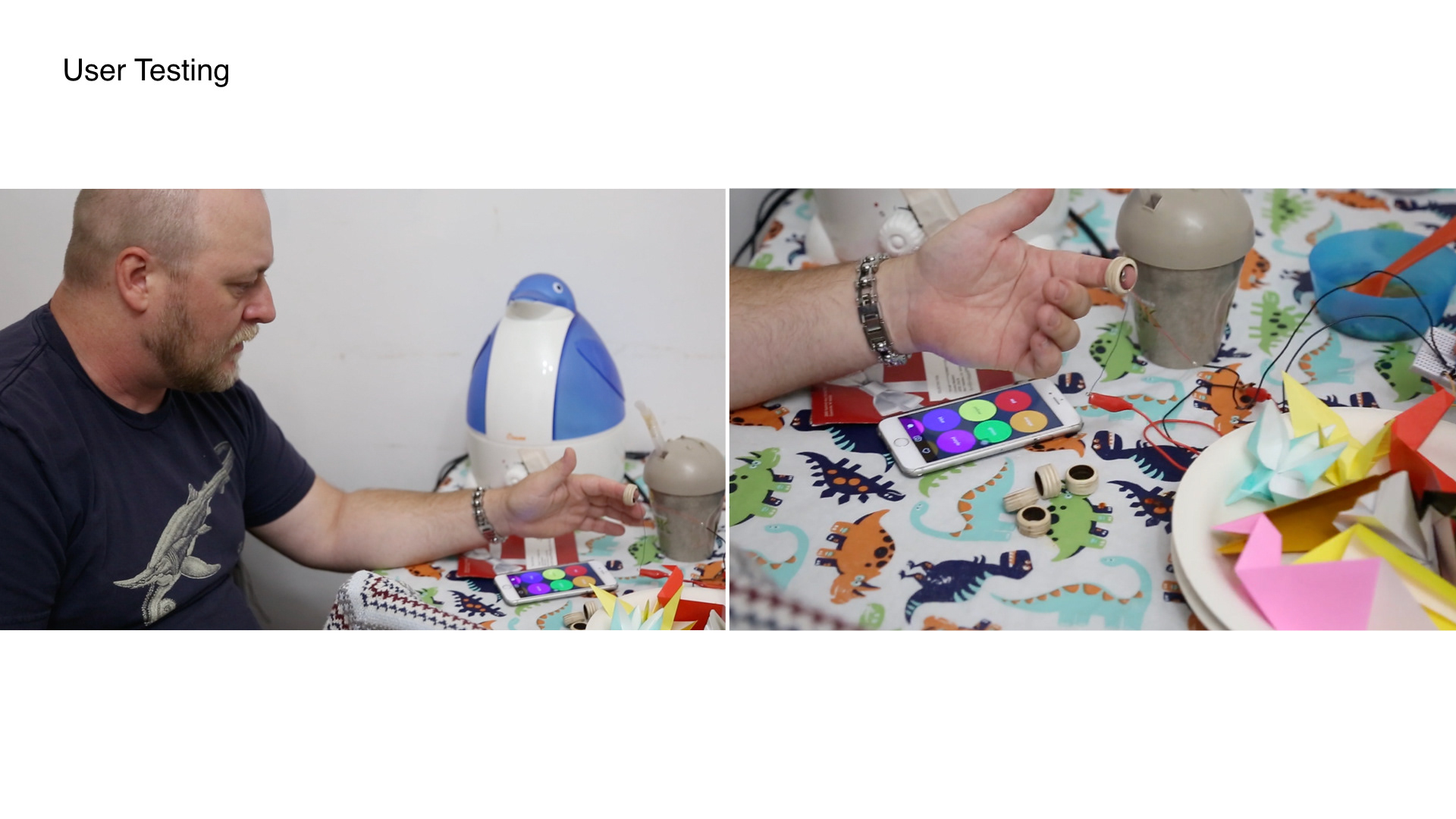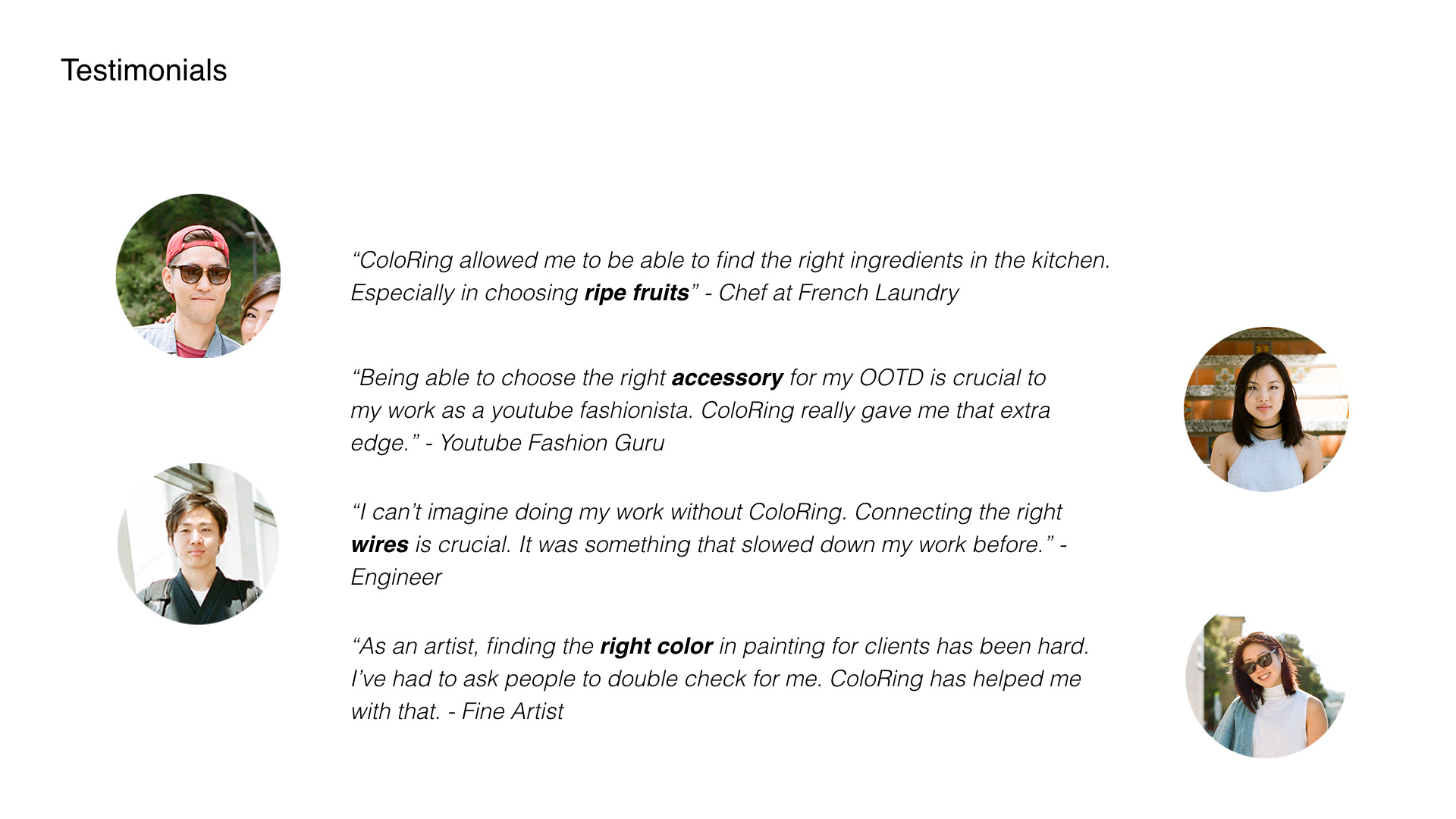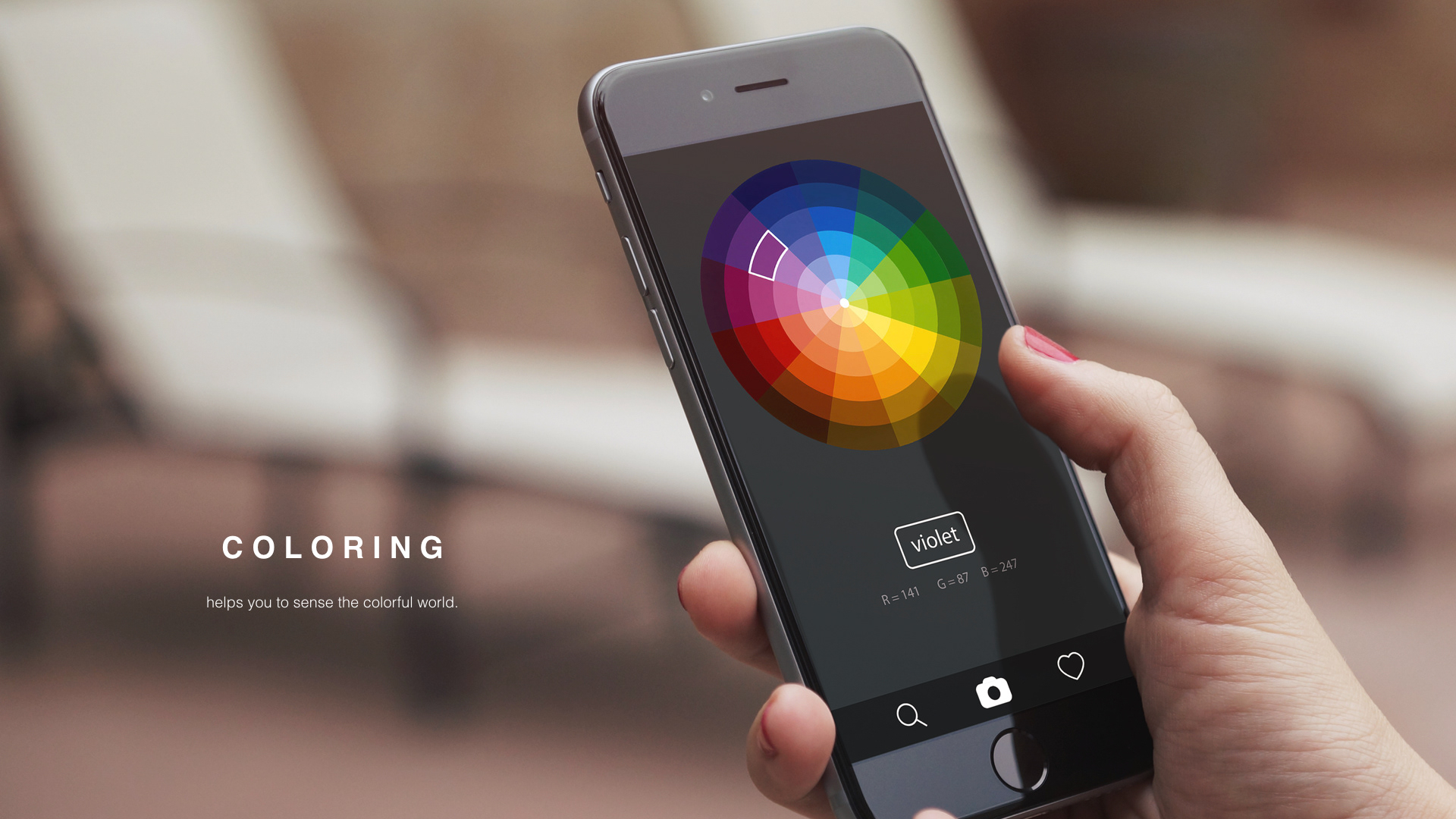 I'm sorry this project is unfinished. 
I'm still working on it and I'll update it later.